PARIS - A group of [rich people" who wanted to escape coronavirus confinement in England [by spending it on the French Riviera" had their plans thwarted when police in Marseille swooped on their private jet and ordered them to leave, a source close to the investigation told NBC News.
After taking off on Apr. 4 from Farnborough Airport - a privately-run facility tailored towards business clients to the southwest of London - the plane touched down at Marseille`s Provence Airport, which has remained open during the pandemic because it is important for freight.
The plane which police believed was Embraer Legacy 500, was met on the tarmac by 10 officers from the Aerial Transport Section of France`s National Gendarmerie and Marseille`s border police patrol, the source said, adding that they found 10 passengers of various nationalities aboard, including three French nationals.
Although one stepped forward to say he was an [important man with connections," the source said officers questioned the passengers, who told them they had planned to avoid the coronavirus lockdown currently in place in the U.K. and spend it in sunnier climes on the French Riviera.
The passengers said they had rented a private villa for three months in Cannes, a resort town on France`s southern coast which is famed for its international film festival, the police source added.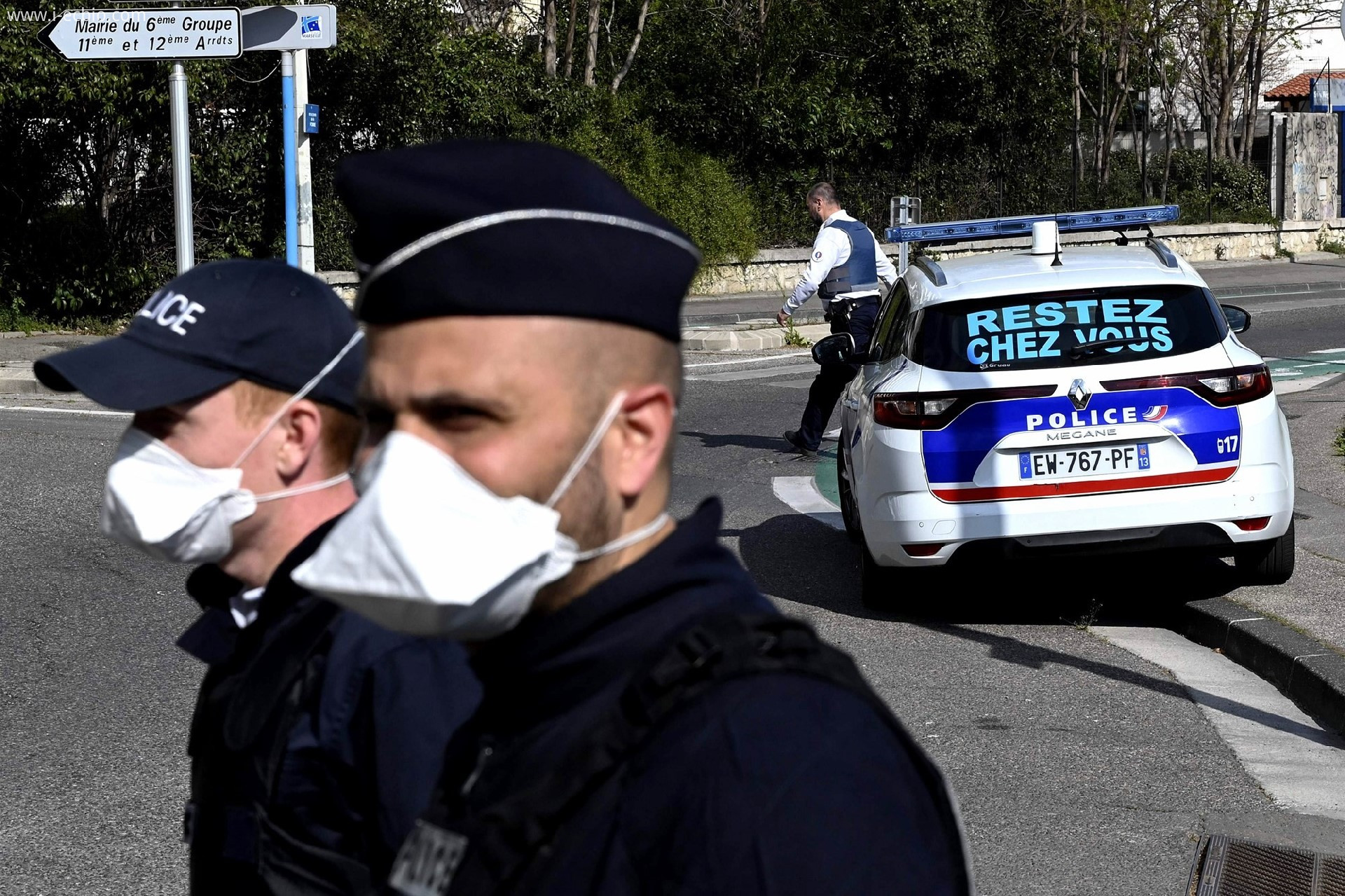 As the questioning continued, three helicopters landed on the tarmac and it became clear they were there to pick up the passengers and take them to their final-destination, the source said.

Police warned the owner of helicopter company that it would be breaking the law if it transported the passengers and they took off immediately, the source added.

A border police spokesperson confirmed the incident, telling the Agence France Presse: [They were coming for a holiday in Cannes and three helicopters were waiting on the tarmac. We notified them they were not allowed to enter the national territory and they left four hours later."

Recommended

CORONAVIRUS
Coronavirus pandemic: Security Council warned of violent conflict

DATA GRAPHICS
Graphic: Coronavirus deaths in the U.S., per day
The jet and its passengers were also ordered to leave. If they had stayed they would have broken French laws that forbid property rental on French Riviera during the coronavirus pandemic, which Emmanuel Macron`s government extended until Apr. 15. It is expected to be prolonged even further.

As they had only been on the airport`s tarmac, no crime had been committed and all the passengers, including the French Nationals could leave, the source close to the investigation told NBC News.

The police source added that under normal circumstances [the plane would have returned to Farnborough," but they did not know where it had ended up.

[It can go anywhere but France," they added.

A spokesperson for Farnborough Airport said it [is a private airport and we do not comment on any customers utilizing our facility or on flights operating from the airport."

The British government has advised against all but essential international travel on both commercial and private flights, but it has not banned it.

Nancy Ing
Nancy Ing is a Paris-based producer.

by Taboola
Sponsored Stories

Yangzhou Tongfun Red International Trading Co,Ltd.
Business Type:Trade Company
Product Range:RF Equipment , Other Tableware , Comb
Products/Service:Toothbrush , Tableware , Comb , Razor , hotel supplies , slipper
Certificate:FSC , ISO9001 , CE , FDA
Company Address:No.1 Jinyuan Road , Guanglin Industrial Zone,HangJi Area, Yangzhou, Jiangsu, China


Previous: Mass Antibody Testing in This Rural Colorado County Sheds Light on COVID-19's Prevalence and Lethality
Next: Lockdown, social distancing are the only weapons to fight Coronavirus war